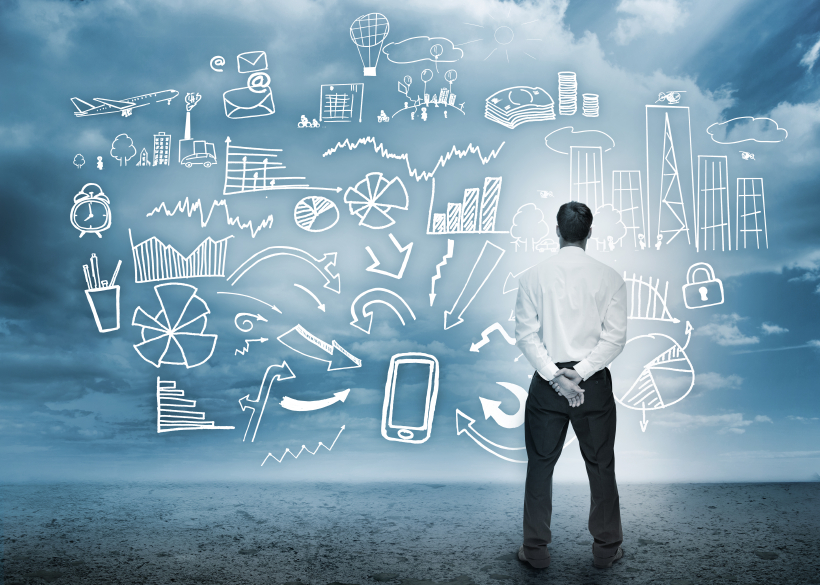 Customers now have all sorts of ways to get in touch with your business, from email to social media. But what do they prefer? The regular old phone. More than 80 percent of customers still prefer the phone over any other channel.
Given that statistic, developing a system to streamline inbound and outbound calling is as crucial for small businesses as it is for major corporations. Without it, customers are likely to have trouble reaching the right person to answer their question – or anyone at all, for that matter. That's frustrating for the customer, to say the least, at it looks bad for your business.
Some small businesses think they don't need call center software because they don't have a call center in the traditional sense – you know, a giant room filled with agents wearing headsets. But even if you have just a few employees in cubicles who answer phones and contact customers, you do have a call center.
In all fairness, it's easy to understand why small businesses don't rush to find call center software. Traditionally, many small businesses were priced out of the call center software market. The capitol investment was just too great. However, with the rise of cloud computing, enterprise-level features can be affordable.
How Much Does Cloud-Based Call Center Software Cost?
Traditional software systems that are installed on-site and managed locally by a company's IT staff are expensive. They can cost tens of thousands or more upfront, and you need to have a robust IT department to manage them.
Enter cloud-based call center software. The upfront investment is small, and the service is billed by the month. Rates vary from one provider to another, but robust services can be found for $100-$200 per agent per month. Cloud-based software is far less expensive because there's no on-site hardware or software to install and manage. The software is hosted by the vendor on their site, and your company accesses the software through the Internet.
Cloud-based call center software offers the same functionality as on-premise systems. Features include predictive dialers, automated answering, call routing, call prioritizing, CRM software integration, real-time statistics and reporting, live call monitoring, web scripting, queue management and more.
Cloud-based call center software also works for small businesses because of its scalability. With on-premise software, you have to purchase enough hardware and licenses to account for future growth, which can be impossible to predict. With cloud products, buy only the number of licenses you need now, then add or remove licenses as needed with one phone call to the vendor.
How to Shop for Cloud-Based Call Center Software
Cloud-based software has exploded in popularity in the last few years. Companies of all sizes are becoming more familiar with the technology, and they're looking to reduce IT costs. In fact, 70 percent of call centers who use on-premise software say they're planning to make a switch to the cloud, according to a recent survey. About half will do so within the next 18 months.
Whether your company is switching to the cloud or shopping for call center software for the first time, there are some important things to know before you select a vendor. Here are some questions to ask:
How is the pricing structured? Is the monthly fee a flat rate, or do some features cost extra? Are calls billed by the hour or minute, or is calling included in the monthly fee? Be sure to get pricing details in writing.
How reliable is the customer support? What are the average hold times to reach a live agent if there are problems with the software? Are agents available 24/7?
Does the software integrate with your current systems? Call center software can be problematic if it doesn't seamlessly integrate with your existing CRM and back office systems.
Is the software user friendly? Call center software is only as valuable as your employees' ability to use it properly and take full advantage of the features. Always "try it" before you buy.
Kunnect sells cloud-based call center software to businesses of all sizes for a flat rate of $125 per user per month with a flat deposit of $125 per user.