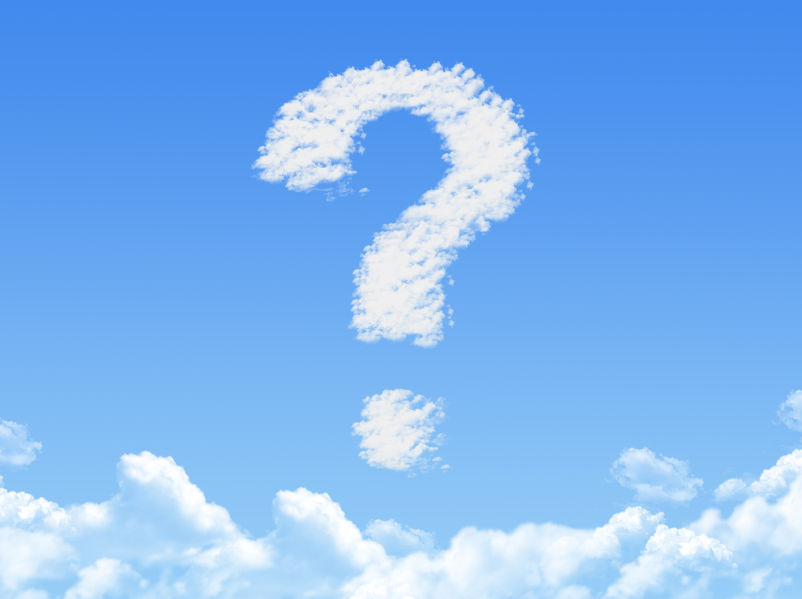 The vast majority of businesses, from small firms to large enterprises, are transitioning to the cloud in some capacity. But "everyone else is doing it" is not reason enough to make the switch. It's important to look at your own needs, infrastructure and budget to make an informed decision.
Ask yourself these five important questions before beginning your transition to the cloud. In many cases, answering the questions will make it clear that moving to the cloud is the right choice. But it's important to go through the process to be sure.
Q: Why do I want to transition to the cloud? 
If you can't answer the why, transitioning to the cloud is premature. As with all business decisions, the transition needs to solve some sort of problem, address a need or reduce the bottom line. We all know the benefits of cloud computing – including greater flexibility, less required maintenance and lower cost – but you need to first figure out exactly how those benefits apply to your business.
Q: Which software and/or applications do I need most? 
Typically, it's not wise to switch all your software and applications to the cloud at once. It's too much to handle logistically. Think about what you need or want to accomplish that you can't with your existing systems. Is your call center software outdated and obsolete? Maybe that's the first transition to make. Are you small business still using Excel to track expenses? Maybe cloud-based accounting software is a good investment. Always start by assessing your needs.
Q: Is my legacy software out-of-date or obsolete? 
For large enterprises, this is an important one. Cloud software offers many benefits, but it may not be time to transition if your on-premise software is still functional and/or relatively new. Plan for a cloud transition in the future, but don't replace software that still works for your business, particularly if it came with a heavy investment. The time to start thinking about the cloud transition is when your existing technology and infrastructure no longer work for you.
Q: How will we manage the transition? 
Cloud vendors make the transition as easy as possible, but there are challenges. For large organizations, data migration can be a huge undertaking. It is complex, expensive and time-consuming. Do you have the resources available to dedicate to the project? Also, who in the organization will be overseeing the cloud transition? It's important to have a point person to plan and oversee the transition process. How and when will employees be trained to use the software? What other projects or tasks will be placed on the back burner while the project in ongoing?
Q: Am I ready to give up in-house control? 
Some companies struggle with knowing that switching to cloud software requires some loss of internal control. In-house IT will no longer be handling updates and day-to-day management of the software. Data security, at least in part, will be handled by an outside firm. All reputable cloud vendors excel at handling these tasks for you – that is their job – but for some companies the loss of control can seem foreign and uncomfortable. What you don't want to do is transition to the cloud and then be the type of customer who is calling every day with questions and complaints because you're bothered by the loss of control. Do your homework to choose the best, most reputable vendor, and then leave the job to them.
Kunnect sells 100% cloud-based call center software that includes a predictive dialer to businesses and political campaigns. Our software, hosted seamlessly in the Amazon platform, manages all inbound and outbound calling for a flat rate of $125 per agent per month with a flat deposit of $125 per user. There are no hidden fees.