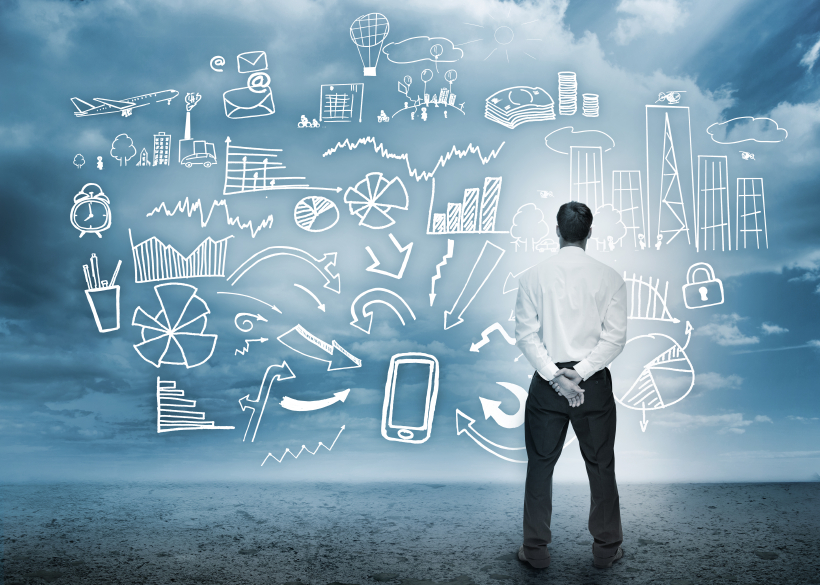 The traditional idea of what a call center has to be is fast going out the window. You don't need a giant room filled with cubicles and agents anymore. You don't even need everyone to be in the same city or country.
Thanks to the cloud, a modern call center can be something as simple as a handful of agents answering phones from their home offices. Cloud technology makes it possible to operate like you have a call center — without one.
How the cloud transformed IT for SMBs
Not so long ago, opening a call center meant buying or renting a building big enough to house it, hiring a slew of local agents, and purchasing expensive call center hardware and software. Many SMBs were priced out of the market simply due to the startup costs – tens or hundreds of thousands.
Enter the cloud, a novel idea to deliver software as a service, rather than a product. Software is delivered via the Internet, removing the need for on-site hardware and software installation. The cloud, though it took some time to catch on, emerged as a technology equalizer, making sophisticated software and applications available to smaller businesses, not just the big guys. It allowed smaller players to have a chance among big competitors.
Cloud technologies have grown popular with SMBs not just because of the cost, but because they provide flexibility and require little maintenance. The systems can be scaled up or down as needed, and they require minimal or no in-house IT support. Major corporations are moving this way too, as they look to trim IT costs and become more nimble. Some 84 percent of major enterprises who participated in a RightScale survey earlier this year said they were either actively working on cloud projects or already using cloud.
The future of call center operations in the cloud
Cloud-based call center software is available with the same features as on-premise software, including predictive dialers, auto attendants, call recording, call monitoring, CRM integration, web scripting and queue management. Your customers won't be able to tell the difference. One differentiator, aside from cost and flexibility, is that while on-premise software won't work when the phones are out, cloud-based software won't work if the Internet is down.
One of the biggest motivators for moving to cloud-based call center software is that it enables a remote workforce. Customer service employees across multiple locations can work together as if they were in the same room (minus the water cooler talk). Companies can expand their workforce to other geographic locations – and a larger talent pool – because agents can work from home.
In theory, the cloud could eventually make traditional call centers a thing of the past. Major companies like Dell have already started closing call centers and instructing employees to work from home. For SMBs, the advantage is never having to open a traditional call center in the first place.
Does a remote call center workforce hurt productivity?
Not if it's properly run. Studies have shown that at-home agents are actually more productive because they feel more empowered. And widening your geographic base opens up opportunities to find the best and most motivated workers. The hiring process can be more selective.
Even though managers won't be standing in the same room as their call center agents, cloud software monitors an agent's activities. If an agent skips out to the beach and stops answering calls, you're going to know right away.
Kunnect sells 100% cloud-based call center software that includes a predictive dialer to businesses and political campaigns. Our software, hosted in the Amazon platform, seamlessly manages all inbound and outbound calling for a flat rate of $125 per agent per month with a flat deposit of $125 per user.