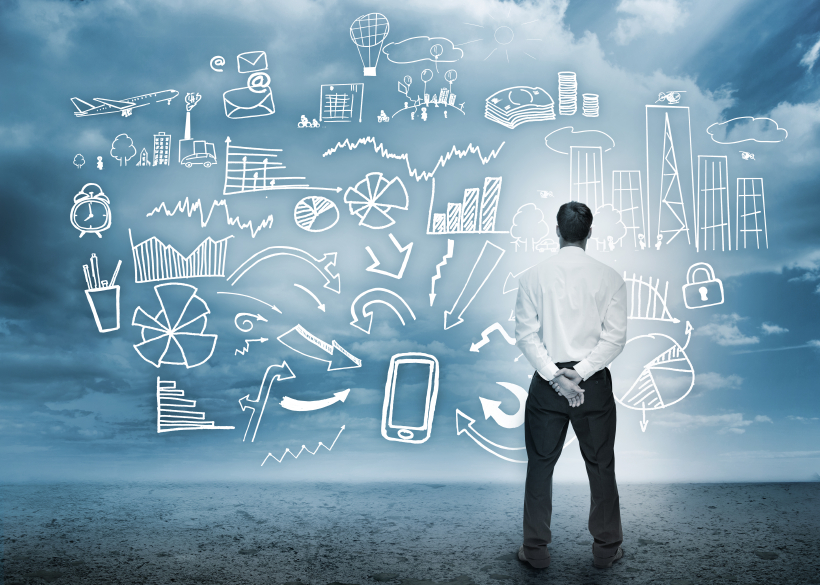 Cloud-based technologies have taken off among small and large businesses alike, but it's the smaller businesses that stand to gain the most. For the first time, the cloud has made complex business software and applications accessible and affordable for companies with fewer than 50 employees.
Whether you're still operating mostly on paper or you're looking to transition from basic office applications like Gmail and Quickbooks to more sophisticated software, the cloud has a lot to offer small businesses in terms of features and cost. Here are five of the best reasons to finally make the move.
Enterprise-level technology
The cloud makes it possible for small businesses to function like much larger ones. There are cloud software products and applications for just about every business function, from marketing and lead generation, to payroll services, to managing your call center operations. These products offer the same features as much more expensive on-premise software, which is installed on site and managed by an in-house IT staff.
How can you get the same features for a much lower price? The method of delivery. Cloud providers sell software as a service, not a product. Because the software is delivered over the Internet, there's no expensive on-site hardware and software to install, and there's little if any in-house IT work required.
Predictable monthly payments
Many cloud-based providers charge a flat monthly fee. That means there are no surprises when it comes to cost. You know exactly what you'll be paying each month, which allows for better budgeting. However, it is important to note that some vendors advertise low monthly fees and then tack on extra charges for additional features. Always find out exactly what the advertised price includes. If you can, go with a vendor that offers a completely flat rate with no hidden charges.
Small upfront investment
One of the biggest draws to cloud-based software is that it requires very little money upfront. Traditional on-premise software often requires tens of thousands or more in upfront costs for the purchase and installation of hardware and software. Because cloud requires no on-site installation, those costs don't exist. In many cases, startup fees are $100 to $200 for each software user.
Reduced IT tasks
Many small businesses have tiny or nonexistent IT resources. Even if they can afford on-premise software, they don't have the in-house IT staff to update and manage it. Cloud software providers handle the technical aspects for you, which saves time and money. There's no need to hire an in-house IT specialist or shell out big bucks for an outside consultant.
No long-term commitment
When you buy on-premise software, you're stuck with it for a long time. Chances are, you're not going to spend tens of thousands on hardware, software and installation, then switch vendors a year later. This ties you to a product longer than you'd like, and, in many cases, it ties you to a product long after it is out of date or obsolete.
Cloud-based software vendors usually do not require a long-term commitment, so you can cancel at any time. Most offer month-to-month plans, making it easy to switch vendors if you're not happy. Signing a one-year contract will usually score you a discount, but don't commit before you've thoroughly researched the product and have completed a demo. Even better, try the software for a month and then consider a contract.
Kunnect sells 100% cloud-based call center software that includes a predictive dialer to businesses and political campaigns. Our software, hosted seamlessly in the Amazon platform, manages all inbound and outbound calling for a flat rate of $125 per agent per month with a flat deposit of $125 per user.