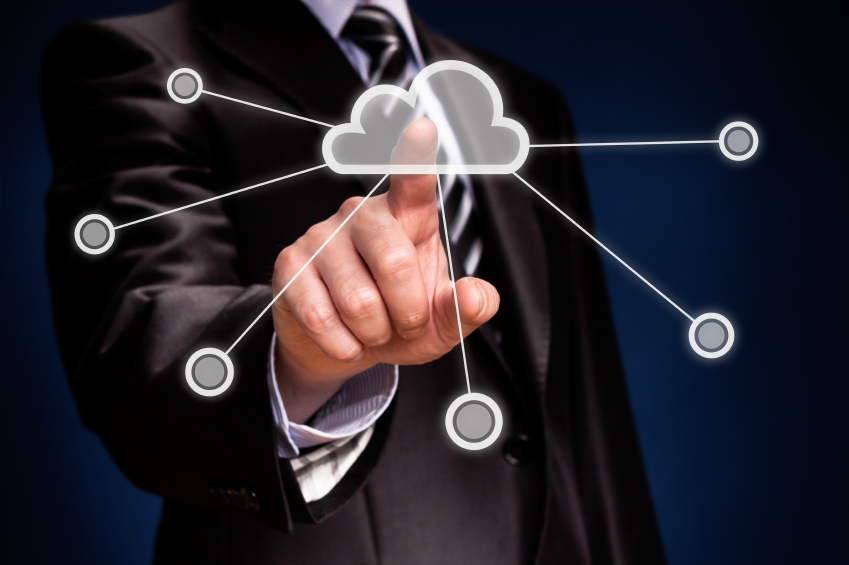 Before a customer calls your business, there's a good chance he or she might not know much about the scale of the operation. Who's to say whether they're calling a home office or a call center with 200 agents?
What happens when someone picks up is what tells that story – and what strongly influences a customer's perception of your business in terms of size, credibility and professionalism. If someone picks up and yells "Hello?!" with the dog barking in the background, the brand is instantly tarnished.
One of the ways to grow your small businesses into a much larger one is to give the appearance of a larger and more professional operation. Purchasing cloud-based call center software can affordably get you there.
The cloud: removing technology barriers
The cloud has narrowed the technology gap between small and large businesses. Software that was once available only to big businesses is now accessible – and affordable – for companies with 50 or fewer employees.
Because cloud-based software is delivered over the Internet, there is no expensive hardware or software to install. That brings costs down considerably. Small businesses can purchase cloud-based software with the same features as traditional on-premise software for a low monthly fee. In most cases, no long-term commitment is required and upfront expenses are small.
As Dan Levin, chief operating officer of Box, told the Huffington post: "Now, for the first time, there is a technology available that doesn't require hardware or technical expertise and gives small companies the same technology as a big company. That gets rid of the technology advantage, and that's a huge change."
How will cloud call center software help my business?
Cloud-based call center software streamlines all of your inbound and outbound calling. Features include predictive dialers, automated answering, call routing, call prioritizing, CRM software integration, real-time statistics and reporting, live call monitoring, web scripting, queue management and more.
For inbound calls, the software puts an end to callers being bounced around from one extension to another until they find the right person to answer their question or address their issue. Rather than a live person picking up, the automated system directs the caller to choose the appropriate department. For very small businesses, this might be all you use – at first. But at a cost of $100 to $200 per month, in most cases, that's OK. Your callers will get the impression that they're calling a larger, established company.
Businesses that have moved beyond that startup or micro-business phase will benefit from more advanced features that increase productivity. A predictive dialer can speed up sales calls by automatically dialing phone numbers and only routing the call to a sales person when/if someone picks up. Call prioritizing ensures that customers with product issues reach a customer service rep in a timely fashion. CRM integration allows you to incorporate calling features with your existing software and track the history of customer interactions. The list goes on.
Generally, you'll provide a more streamlined experience for your customers and improve internal efficiency. Aside from cost, cloud-based call center software is ideal for small businesses because it is scalable. If you only have three people in customer service, buy only the three licenses you need. When the business expands, add more licenses with a quick phone call to the software vendor. With expensive on-premise call center software, businesses had to purchase enough hardware and licenses to account for future growth, which priced many of them out of the market.
Kunnect sells 100% cloud-based call center software that includes a predictive dialer to businesses and political campaigns. Our software, hosted seamlessly in the Amazon platform, manages all inbound and outbound calling for a flat rate of $125 per agent per month with a flat deposit of $125 per user.