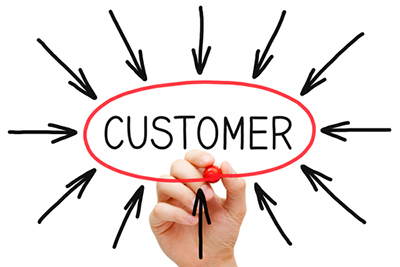 On the heels of our Salesforce.com CRM integration, Kunnect is pleased to announce that our seamless, cloud-based call center software can now be integrated with Zoho.com CRM and apps.
Zoho.com provides a suite of affordable, web-based apps to small and medium-size businesses. They offer sales and marketing tools such as customer relationship management (CRM), social media monitoring and insights, campaign management and more. They also offer tools such as word processing, databases, spreadsheets, presentations, invoicing, web conferencing and desktop sharing. Zoho has more than 13 million users, so the integration broadens our potential customer base.
The Zoho.com integration allows us to push data to and from Zoho CRM and apps, which means Zoho customers who use our call center software do not have to switch back and forth between systems and applications. They can access all Zoho data right from the Kunnect interface, making it easier to store, access and record all the data they need to provide great customer service.
In the modern age of the customer, call center agents need the ability to quickly access information about a customer's preferences, purchasing history and more to effectively solve problems, upsell and meet customer expectations. Customers expect personalized service, and that requires quick and convenient access to customer data. Technology integration is crucial to the experience.
(Click here for a great article on how companies can go about making cloud-hosted apps their own.)
Specifically, our Zoho.com integration offers:
Real-time Zoho screen pop – Kunnect now has the ability to access a contact record when any type of call is launched or received, without the user having to do a manual lookup
Detailed customer information – Call center employees have easy access to complete customer information, including previous interactions, sales history and more.
Simple Zoho updates – Zoho can be updated without leaving the Kunnect interface. Customer service employees can create new tasks, events and contacts all in one system, which improves efficiency.
Dynamic linking – The ability to link to other parts of Zoho.com (i.e. appointment module, spreadsheet, etc) based on the active contact record, without having to leave the Kunnect interface.
Like Salesforce.com, the integration is made possible through Zoho's application programming interface (API).
The Zoho.com integration capabilities come at no additional cost. Potential customers who use Zoho can take advantage of Kunnect's complete and user-friendly call center software for $125 per agent per month with a flat deposit of $125 per user. There are no additional fees or hidden charges.
In addition to Salesforce.com and Zoho.com, Kunnect's 100 percent cloud-based software integrates with Microsoft CRM and Frontrange. Our software, hosted in the Amazon platform, includes features such as a predictive dialer, call scripting, call recording, ACD, skills-based routing, IVR, living monitoring, real-time statistics, historical reporting and more.
Interested in learning more about Kunnect call center software or our Zoho.com integration? Contact us for a free demo.