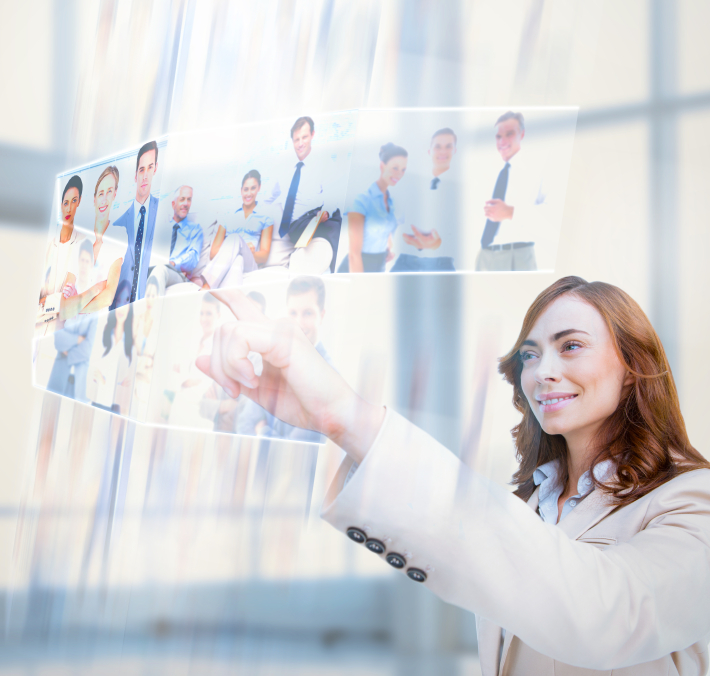 The call center is a much more complicated place than it once was. We used to interact with customers solely over the phone, but now we have to be available on multiple channels – mobile, web, social and more.
Technology has changed, to say the least. The pace in which contact center technology is evolving is dizzying, and it be difficult to decide where to invest your technology dollars. Here are six technology trends that have officially moved from new to mainstream. The common denominator? They improve the customer experience and make call centers more efficient. If you're not looking at these tools and technologies yet, you might be falling behind.
1. Mobile Customer Service
Customers are accustomed to interacting with companies on their smartphones and tablets. These days, they're surprised when they can't. Early mobile apps were more transactional in nature – booking reservations, checking account balances, etc. But newer versions incorporate customer service functions, too, allowing people to seek help or support without leaving the app. In-app customer service functions will become increasingly important as consumer behaviors continue to shift. Customers expect to be able to interact with you on the platform of their choice, rather than being redirected to email or your website.
2. Cloud Software 
Cloud call center software has been a game-changer for the industry. It is far more affordable than on-premise software, and it offers new features and advanced functionality such as customer chat. Cloud software has also enabled remote agents, making it easier for call centers to attract and retain talented employees without the constraints of geography. Other benefits include scalability, speed of deployment and reduced IT costs.
3. Automatic Callbacks
Your customers will most certainly thank you for this one. Rather than waiting on hold – which is every customer's nightmare and a major source of complaints about call centers – customers can choose to put their number in queue and receive a return call when an agent is available to help them. No more listening to elevator music for 20 minutes. This also improves the lives of your agents – they'll deal with happier customers on the other end of the line.
4. Social Media 
Even some giant brands have struggled to figure out how social media can be used for customer service. They use Facebook, Twitter and more for marketing, but they don't understand that it has to be broader than that. Customers want social media to be a two-way street. They don't want to be blasted with marketing messages while their complaints are ignored. This also goes back to the idea that customers want to interact on their platform of choice. If they complain on Twitter, they want to hear back from you on Twitter. They don't want you to simply direct them to call or email customer service. Need some inspiration in this category? Check out how brands like Zappos and Dell have made social customer service work.
5. Virtual Agents
Human interaction isn't needed with every communication. For simpler customer service requests, virtual agents can solve the problem without wasting manpower. Virtual agents use artificial intelligence – similar to Siri and others – to answer questions. They can be less frustrating for customers than IVR because the interaction can be more complex. However, virtual agents are not replacing IVR altogether, which is still effective for basic call routing.
6. Video 
Video has long been talked about for its potential customer service applications, but the idea is finally taking hold and being put to use. There's video chat with customer service agents, of course, but there are also more creative uses. Agents can send troubleshooting videos to help address customer problems, for example, or an instructional video on how to activate a product or device.
Kunnect sells 100% cloud-based call center software that includes a predictive dialer to businesses and political campaigns. Our software, hosted seamlessly in the Amazon platform, manages all inbound and outbound calling for a flat rate of $125 per agent per month with a flat deposit of $125 per user. There are no hidden fees. In addition to the predictive dialer, features include: inbound and outbound calling, CRM integration, call scripting, call recording, ACD, skills-based routing, IVR, live monitoring, real-time statistics, historical reporting and more.